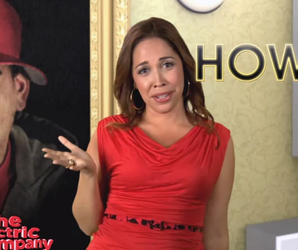 Mrs Bebe Spamboni is Manny's Mother. She appears in
Call Me Tiki
, where she states that she loves Tiki Barber,
He Ain't Heavy, He's Just Frozen
where she reveals the first name of her younger son, Sammy), and(The Limerick Slam). She and Manny lost the limerick slam to Hector and Jessica. She was probably trying to let them win due to Manny's cheating, which Manny cried afterwards due to not winning the trophy. She does not like Manny's pranks, and seems strict. Her first name is Beatrice, or Bebe for short. She is played by Andrea Burns.
Ad blocker interference detected!
Wikia is a free-to-use site that makes money from advertising. We have a modified experience for viewers using ad blockers

Wikia is not accessible if you've made further modifications. Remove the custom ad blocker rule(s) and the page will load as expected.